Beginner Adult Karate Classes Enrolling In February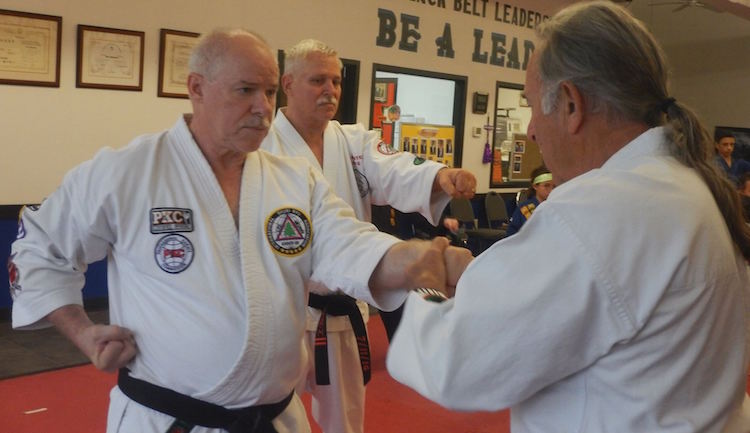 Do you want to discover a new fitness program that will leave you looking great and feeling better than you ever have before? The Adult Karate classes at Talamantez Karate are guaranteed to give you everything you need to get in great shape—all with a workout that's as fun as it is rewarding!
The Adult Karate classes at Talamantez Karate will help you master the self-defense skills you need to stay safe in any situation, while giving you an amazing workout that will help you shed unwanted weight beginning with the very first class.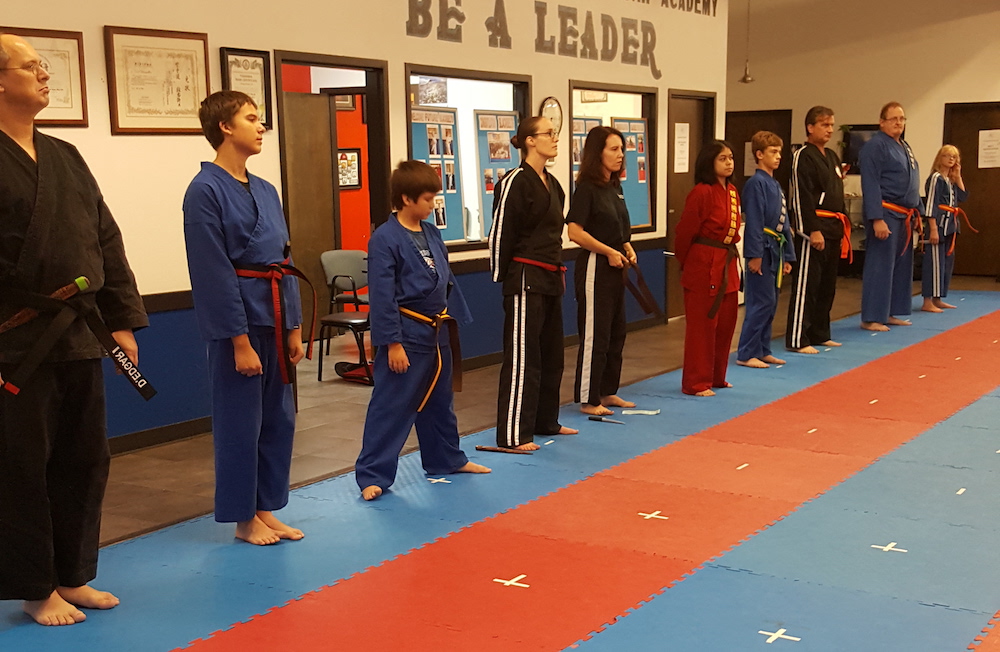 SELF DEFENSE IN SAN ANTONIO THAT STANDS THE TEST OF TIME
When you try the Adult Karate classes at Talamantez Karate, you're guaranteed to get the best workout you've ever experienced. And on top of it all, you'll enjoy dozens of life-changing benefits starting with your very first class. Here's just a taste of what you can expect:
Unstoppable confidence as you perfect your self-defense skills
Leadership skills and character-building exercises that will set you apart from the pack
Unbreakable focus and concentration as you learn to predict your opponent's moves
A huge boost to your cardiovascular health
A sense of calm that will crush your daily stresses
When you enroll in the Adult Karate classes at Talamantez Karate, you'll have the privilege of working side-by-side with some of the most highly-skilled instructors you'll ever find. Each of our instructors has experience in a variety of martial art styles, so you'll get to learn the best of the best from the very best!
LEARN OKINAWAN SHURI-RYU FROM SAN ANTONIO'S VERY BEST!
Master Paul P. Talamantez is a 6th Dan in Okinawan Shuri-Ryu, 4th Dan in Kubodo and certified Master Instructor about to celebrate his 50th Anniversary as an owner/operator of high-quality Blackbelt Leadership Academy in San Antonio, Texas.
DISCOVER YOUR FULL POTENTIAL AT TALAMENTEZ
To find out more, just complete the brief, no-obligation contact form right here on this page. When you do, we'll provide you with the details you need to get started in the Adult Karate classes at Talamantez Karate!